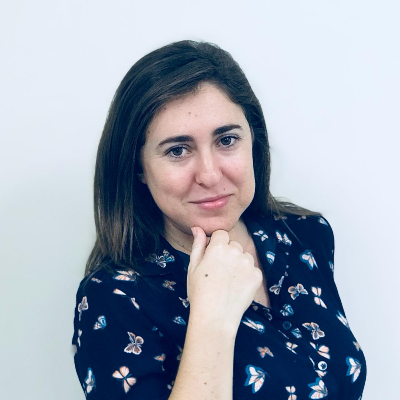 Aida R.
Making your words flow in Spanish
Years of experience: 8
:
Ad copy
Press releases
Product listings
Marketing email copy
For over 4 years, I've been member of the translation and copywriting team for Reebok, working on POS copy creation and adaptation, TVC adaptation and VO direction, ecomm products description, newsletter adaptation, cultural consultation.
For new clients such as JUUL, Greenies, Cisco and Juvéderm, I've collaborated in the copy adaptation for a TVC, ATL copy adaptation and website copy transcreation.
My work
I am only allowed to reveal some of my work at Reebok. More recent projects are confidential.
One of the projects is the Reebok "Hands" TVC. I worked on the transcreation of the script and VO direction.
See below a fragment of the transcreation. Link to the original English TVC: https://www.youtube.com/watch?v=i4bq8U7UmoA
"Desde la primera vez que respiramos.
Hasta la última.
Nuestra vida toma según nos movemos.
Según nos esforzamos.
Nos levantamos.
Vamos más allá.
Y nos superamos."
I have worked for
Williams Lea Tag (client: Reebok), Loveurope (clients: JUUL, Greenies, Cisco, Juvéderm).