Mitglied seit Nov '16
Marietta Winkler von Mohrenfels
Translation goes beyond words.



Deutschland

Lokale Zeit:

06:15 CEST (GMT+2)




Muttersprache:

Deutsch

PayPal accepted
Freiberufliche Übersetzer bzw. Dolmetscher,

Verifiziertes Mitglied
This person has a SecurePRO™ card. Because this person is not a ProZ.com Plus subscriber, to view his or her SecurePRO™ card you must be a ProZ.com Business member or Plus subscriber.

Translation, Editing/proofreading, Subtitling, MT post-editing, Transcription, Transcreation
Spezialgebiete:
Psychologie
Journalismus
Marketing/Marktforschung
Tourismus und Reisen
E-Technik/Elektronik
More
Punkte Schwierigkeitsgrad PRO: 2, Beantwortete Fragen: 2, Gestellte Fragen: 22
PayPal, Geldanweisung, Scheck, Banküberweisung | Send a payment via ProZ*Pay
Graduate diploma - University of Heidelberg
Übersetzungserfahrung in Jahren: 4. Angemeldet bei ProZ.com seit: Oct 2001. Mitglied seit: Nov 2016.
Englisch > Deutsch (Heidelberg University, verified)

N/A
Lilt, Lingotek, memoQ, MemSource Cloud, Microsoft Excel, Microsoft Word, Powerpoint, SDL TRADOS, Subtitle Edit, Translation Workspace, Wordbee, Wordfast
http://www.katta-translations.de
CV file is given on request.
Trainings
Marietta Winkler von Mohrenfels befürwortet ProZ.com's Berufsrichtlinien.
Lebenslauf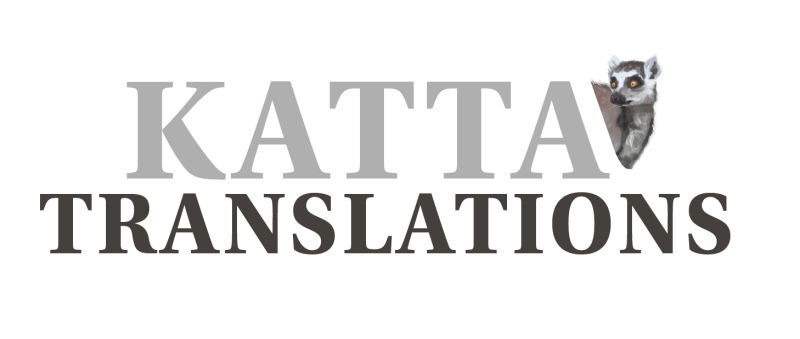 Hello and welcome to my profile, dear visitor!
My name is Marietta Winkler von Mohrenfels and I am offering you the following services for the language pair English > German:
- translation
- proofreading
- editing
- post-editing
- subtitling (with and without spotting, i.e. setting time-codes)
- transcription (with and without spotting, i.e. setting time-codes)
Favourite subjects apart from general subjects are PC games, board games, household appliances, alternative healing methods, psychology, spirituality, film and TV, education, environment, nature, the animal world and social issues

Education

2000-2001 Post-graduate studies in journalism (University of Mayence), certificate received

1994-1999 Graduate translation studies for English and French (Universities of Heidelberg, Grenoble/France, Edinburgh/GB), diploma received
Stays abroad

1994-2006 France, Scotland, Canada (6 months in a row each) 
Translation and Post-editing projects (selection)
ENG>GER
User guides/Manuals for various technical devices and for software/apps
Post-editing of machine translation in various subject matters (e. g. tourism, marketing, client communication)
Website localisation in the sector of travel/tourism, alcoholic beverages, office products
Translations with various subjects for non-profit organisations (mostly social and environmental subject matters)
Website localisation for TranslatorsCafe.com
Workshop documentation for training in Nonviolent Communication (Marshall Rosenberg)
Websites about wind energy and exhaust systems
------------------------------------------------------------
Transcription and Subtitling projects
GER>GER
Video workshops in German language for different computer applications (>850 minutes)
Interviews in the TV show "The Business Debate"
---------------------------------------------------------------------
ENG>GER
TV series and documentaries
Marketing material (commercials, prestige advertising)
Instructional videos on various subject matters (e. g. software applications)
Internal issues of different companies
Workshop videos on Nonviolent Communication (several hours)
---------------------------------------------------------------------
Lectorate/Editing
Italian book with stories about the relationships between human individuals and animals, translated into German
---------------------------------------------------------------------
Volunteer work for Translators without Borders (trommons.org)
| Task Title | Organisation | Task Type | Source | Target | Word Count | Created Date |
| --- | --- | --- | --- | --- | --- | --- |
| 11. German: Breathwork for health and wellbeing | Capacitar International, Inc. | Translation | English (UNITED STATES) | German (GERMANY) | 1626 | 21 April 2018 |
| 9. German: Chakra Tai Chi for Health and Wellness | Capacitar International, Inc. | Translation | English (UNITED STATES) | German (GERMANY) | 2385 | 21 April 2018 |
| 8. German: Head Neck Shoulder Release with Acupressure for Healing Stress | Capacitar International, Inc. | Translation | English (UNITED STATES) | German (GERMANY) | 657 | 21 April 2018 |
| 7. German: Body work for healing pain and boosting the Immune System | Capacitar International, Inc. | Translation | English (UNITED STATES) | German (GERMANY) | 1002 | 21 April 2018 |
| 6. German: Mandala Drawing for Healing | Capacitar International, Inc. | Translation | English (UNITED STATES) | German (GERMANY) | 626 | 21 April 2018 |
| 5. German: The Labyrinth and groups | Capacitar International, Inc. | Translation | English (UNITED STATES) | German (GERMANY) | 1094 | 21 April 2018 |
| 4. German: The Labyrinth and Healing | Capacitar International, Inc. | Translation | English (UNITED STATES) | German (GERMANY) | 3652 | 21 April 2018 |
| 1. German: Energy Centers--the Chakras | Capacitar International, Inc. | Translation | English (UNITED STATES) | German (GERMANY) | 7351 | 21 April 2018 |
| The Buddhist kung fu nuns taking their message of empowerment to women and girls across the world - ENG>DE | INSP | Translation | English (UNITED KINGDOM) | German (GERMANY) | 1883 | 16 April 2018 |
| INSP Awards Instructions - German | INSP | Translation | English (UNITED KINGDOM) | German (GERMANY) | 420 | 2 March 2018 |
| IPS_REU_Jan_2017 | INSP | Revising | English (UNITED KINGDOM) | German (GERMANY) | 3351 | 26 January 2018 |
| Info about the Peace Pledge Union | War Resisters' International | Translation | English (UNITED KINGDOM) | German (GERMANY) | 435 | 19 January 2018 |
| Material for WRI's new website | War Resisters' International | Translation | English (UNITED KINGDOM) | German (GERMANY) | 619 | 26 June 2017 |
| War Resisters' International new website material: books, publications and conscientious objection issues | War Resisters' International | Translation | English (UNITED KINGDOM) | German (GERMANY) | 1620 | 13 June 2017 |
| From the Ashes of Standing Rock, a Beautiful Resistance is Born | Pressenza Berlin | Revising | English (UNITED KINGDOM) | German (GERMANY) | 1750 | 10 May 2017 |
| War Resisters' International website material 1 | War Resisters' International | Translation | English (UNITED KINGDOM) | German (GERMANY) | 1400 | 6 April 2017 |
| Patient complaint against the tobacco industry part 2 | Education Against Tobacco | Translation | English (UNITED KINGDOM) | German (GERMANY) | 3000 | 26 March 2017 |
| Bagel-Bagel: the unique Belgrade bakery founded to support human trafficking victims | INSP (International Network of Street Papers) | Translation | English (UNITED KINGDOM) | German (GERMANY) | 943 | 20 February 2017 |
| Child of the revolution: street vendor's exclusive interview with Che Guevara's daughter | INSP (International Network of Street Papers) | Translation | English (UNITED KINGDOM) | German (GERMANY) | 1257 | 16 January 2017 |
| Green STEM Guidebook (1 of 5) | Foundation for Environmental Education (FEE) | Translation | English (UNITED STATES) | German (GERMANY) | 3953 | 24 November 2016 |
| The Secret of Water in the Forest! A learning tool for children. (6 of 6) | Foundation for Environmental Education (FEE) | Translation | English (UNITED KINGDOM) | German (GERMANY) | 2536 | 24 November 2016 |
| The Secret of Water in the Forest! A learning tool for children. (4 of 6) | Foundation for Environmental Education (FEE) | Translation | English (UNITED KINGDOM) | German (GERMANY) | 2858 | 24 November 2016 |
| The Secret of Water in the Forest! A learning tool for children. (3 of 6) | Foundation for Environmental Education (FEE) | Translation | English (UNITED KINGDOM) | German (GERMANY) | 3140 | 24 November 2016 |
| The Secret of Water in the Forest! A learning tool for children. (2 of 6) | Foundation for Environmental Education (FEE) | Translation | English (UNITED KINGDOM) | German (GERMANY) | 3596 | 24 November 2016 |
| The Secret of Water in the Forest! A learning tool for children. (5 of 6) | Foundation for Environmental Education (FEE) | Translation | English (UNITED KINGDOM) | German (GERMANY) | 3454 | 24 November 2016 |
| The Secret of Water in the Forest! A learning tool for children. (1 of 6) | Foundation for Environmental Education (FEE) | Translation | English (UNITED KINGDOM) | German (GERMANY) | 2670 | 24 November 2016 |
| News translation - David Swanson: we have big plans for a peace movement unseen in 8 years | Pressenza Berlin | Revising | English (UNITED STATES) | German (GERMANY) | 709 | 22 November 2016 |
| My life with liposarcoma | EURORDIS - European Organisation For Rare Diseases | Translation | English (UNITED STATES) | German (GERMANY) | 351 | 24 October 2016 |
Schlüsselwörter: Übersetzung, Korrektorat, Post-Editing, Köln, Mohrenfels, KATTA, kattas, katta translation, katta translations, kattatranslation, kattatranslations, katta-translation, katta-translations, uebersetzung, übersetzen, übersetzer, übersetzerin, uebersetzen, uebersetzer, uebersetzerin, texte, texts, texte, textes, dokumente, documents, englisch, kommunikation, psychologie, heilmethoden, alternative heilmethoden, tierwelt, healing method, healing methods, alternative healing method, alternative healing methods, thérapie alternative, thérapies alternatives, it, informationstechnik, telekommunikation, haushaltselektronik, haushaltsgeräte, haushaltsgerät, gebrauchsanleitung, gebrauchsanleitungen, gebrauchsanweisung, gebrauchsanweisungen, anleitung, anleitunge, manual, manuals, guide d'usage, mode d'emploi, instructions, instruction d'emploi, telekommunikationstechnik, mobile telefonie, translate, translation, translating, translator, traduire, traduction, traducteur, traductrice, english, anglais, korrigieren, correction, correct, editing, editor, korrekturlesen, texte korrigieren, korrektur lesen, post editing, postedit, post edit, post editor, posteditor, post-editor, maschinenübersetzung, maschinenübersetzt, trados, trados 2015, sdl trados 2015, theatre, theater, théatre, Musik, music, musique, animal world, animals, monde des animaux, animal, animaux, animal domestique, companion animals, philosophie, philosophy, religion, réligion, religionen, religions, réligions, literatur, literature, littérature, bücher, buch, book, books, livre, livres, household appliance, household appliances, utensile ménager, appareil ménager, appareils ménagers, appareil d'utilisation, communication, mobile communication, communication mobile, telecommunication, telecommunications, télécommunication, psychology, psychologie, film, films, movie, movies, cinema, cinéma, ciné, cinématographique, grand écran, sous-titrage, sous-titre, sous-titres, sous-titrer, untertitel, untertiteln, untertitelung, caption, captions, captioning, subhead, subheading, subtitle, subtitles, subtitling, close-captioned, close-captioning
Letzte Profilaktualisierung
Apr 16