ProZ.com professional guidelines for translators, interpreters and translation companies
Global trade and the spread of ideas and knowledge would not be possible without the skilled work of professional translators, interpreters and translation companies. The following guidelines, created by members of the ProZ.com community to encourage a focus on quality and professionalism among buyers and suppliers of language services, may optionally be endorsed by professionals and companies using the site.
Endorsement and adherence to these guidelines is a requirement for participation in the ProZ.com Certified PRO Network (CPN).
Professional translators, interpreters and translation companies:
General guidelines
are courteous in their interactions with clients, potential clients, suppliers and colleagues
maintain adequate and secure computing and working environments
represent their capabilities, credentials and levels of experience honestly and accurately
accept only work that they have the knowledge, resources and time to perform in line with agreed-upon terms
Project guidelines
reach agreement with counter-parties, before projects start, on terms such as:

work to be delivered / performed
quality standard / requirements
data security and confidentiality requirements
method(s) of delivery
deadline(s)
payment amount(s), currency, method and timing
responsibility for any peripheral fee(s) related to payment, work delivery, etc.
permissibility of subcontracting

comply with agreed-upon terms, and endeavor to produce work that is free of defects, even when unforeseen problems are encountered
set their rates at levels sufficient to enable them to perform in line with project requirements on an ongoing basis
Outsourcing guidelines
screen subcontractors (if any) with the diligence required to help ensure that agreed-upon terms can be met
manage projects in such a way that subcontractors are given sufficient time to meet project requirements on an ongoing basis
exercise reasonable diligence to ensure the quality of source documents passed to subcontractors
provide reference materials, when possible, to support subcontractors in producing quality work
pay subcontractors at levels that make it possible to complete work in line with project requirements on an ongoing basis
accept responsibility for the quality of work they deliver to clients, whether or not that work has been subcontracted
Additional guidelines
handle documents and content that they produce in a manner consistent with agreed-upon terms
disclose, in a timely manner, any biases or conflicts of interest that may have relevance to a given project
do not bypass intermediaries to contact end clients or subcontractors without permission
attempt to resolve any disputes directly among parties involved
do not unjustly criticize other professionals and companies or their work
comply with the legal and financial obligations of their locale
strive to continually improve their skills and capabilities
capitalize on opportunities to further the industry as a whole
Professional interpreters additionally:
ask for clarification, and give it, when appropriate, making clear when they are speaking and not interpreting
do not interject their own feelings, opinions or advice (unless the client has explicitly authorized this)
do not accept assignments in which payment is contingent on the outcome of a case or proceedings
This is version 1.3 of the guidelines. It is the version currently in use.
---
Endorsement of the guidelines is a requirement for participation in the ProZ.com
certified PRO network
. Evidence of having acted in violation of the guidelines is grounds for dismissal from that program.
---
A total of 45323 professionals have endorsed the ProZ.com professional guidelines.
(1 has endorsed over the past day.)
---
A total of 14846 professionals have endorsed this version. (1 over the past day.)
Request help
Site documentation
Jared
Lucia

Alejandro
Helen
Yana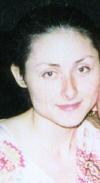 Maria D

Karen
Enrique Manzo
Evelio
Julieta
Mariano
Hayjor Roca
Andrea
Rocío Tempone
Rocio Palacios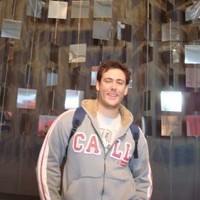 Ezequiel